I usually post sports items at sportspig.com, but I'm moving the site because of the slowness of my administration area, so posting this here instead.
Anyway, I was reading the Highlight Reel Lions Blog and saw a link to an article about footage of the Lions last championship in 1952. VolBrian at Pride of Detroit posted three videos of highlights and more and the quality is great! I'll be watching all tonight, but I did watch part of the first and it's very entertaining. We might never see an NFL Champion in Detroit again, so it's good to see video evidence. Here's what VolBrian has to say about the videos...
As promised, I will be posting some of the historical items/memorabilia my grandfather, Garrard "Buster" Ramsey, Detroit Lions Defensive Coach 1952-1959, held onto from his career. We'll begin here with the 1952 World Championship game footage that my family converted from the old 16 millimeter reel to DVD and then finally to the web. The Lions won this game 17-7 over the Cleveland Browns. This footage is 30 minutes long, so I cut it up into 10 minute segments for ease of viewing. I hope y'all enjoy this glimpse of the Lions' past!!!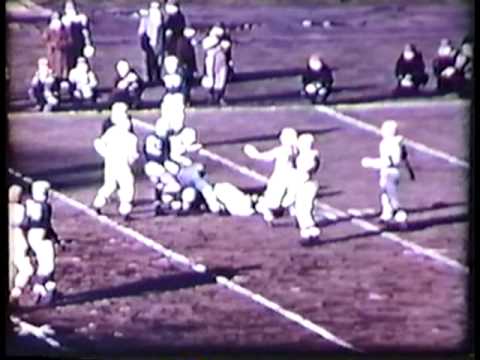 View the other videos in the article 1952 NFL Championship Game Film at Pride of Detroit