On Friday, May 11th, a benefit titled "Everyone Can Help Build Something Beautiful For God" will take place to help with the renovation of the Carmelite Monastery Chapel. The evening will begin with Holy Mass celebrated by Bishop Hebda in the Monastery Chapel at 5:00 pm. Hors d'oeuvres and cocktails will follow at the Traverse City Golf & Country Club beginning at 6:00 pm. Dinner will be at 7:00 pm, followed by dessert and an auction at 8:00 pm.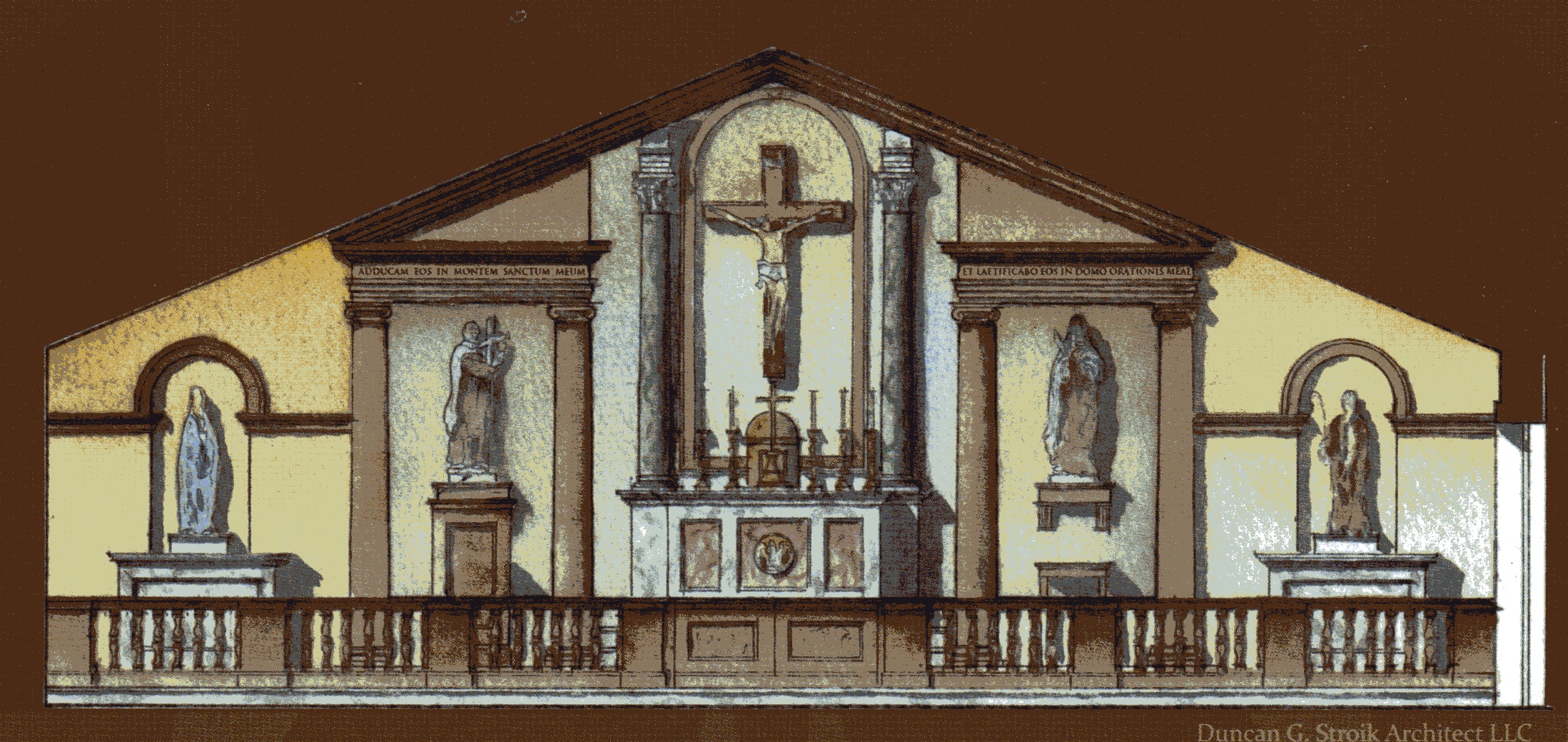 New Chapel Design by Duncan Stroik
Photo courtesy of Kankakee Latin Mass Community
Architect Duncan Stroik will showcase the renovation design at the dinner. Tickets are a $100 donation per person and can be reserved by emailing mkl25@hotmail.com or by calling 231-645-8276. Email chapelrenovation@charter.net or pick up a brochure at the Monastery to learn more. Donations of all sizes are needed and will be prayerfully appreciated.