A great video about St. Patrick.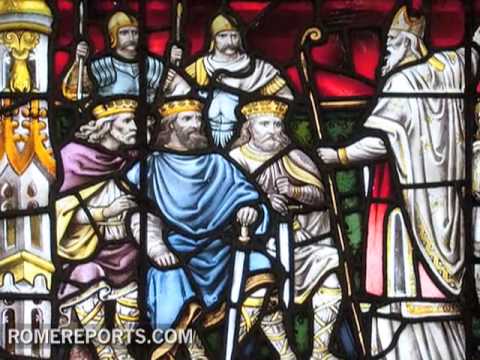 And here's a link to a Prayer for the Faithful by St. Patrick I posted a couple of years ago.
A great prayer by St. Patrick.
May the Strength of God guide us.
May the Power of God preserve us.
May the Wisdom of God instruct us.
May the Hand of God protect us.
May the Way of God direct us.
May the Shield of God defend us.
May the Angels of God guard us.
- Against the snares of the evil one.

May Christ be with us!
May Christ be before us!
May Christ be in us,
Christ be over all!

May Thy Grace, Lord,
Always be ours,
This day, O Lord, and forevermore. Amen.
Everyone will be Irish for today, lots of green beer will be consumed, but don't forget to remember who St. Patrick really was - a good holy man, who loved God above all else! St. Patrick, Pray for Us!